Ldd Laboratory of Design is an international company operating in many countries, such as Luxembourg, Croatia, Jordania, Algeria, Russia, South Africa, Libya, Slovak Republic, Mauritius, Greece, Italy, Qatar, Emirates, Morocco, Spain, England, France , Saudi Arabia, Oman, Singapore, China, United States of America, Venezuela, Mexico, Colombia, Panama, Uruguay and Australia.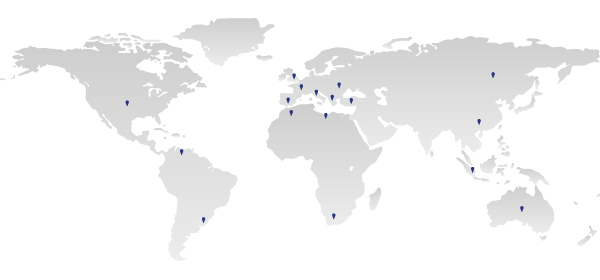 Request information about Ldd's products:
Per offrirti il miglior servizio possibile, in questo sito utilizziamo i cookies. Continuando la navigazione ne autorizzi l'uso.
Maggiori informazioni